Rubato
The timbre of life warbled in desultory rhythm, ranged through as a vivacious dance.
Swarming, neither lingered nor awaited for a caught to unveil it's amorphous temper,
dispersed thereon.
---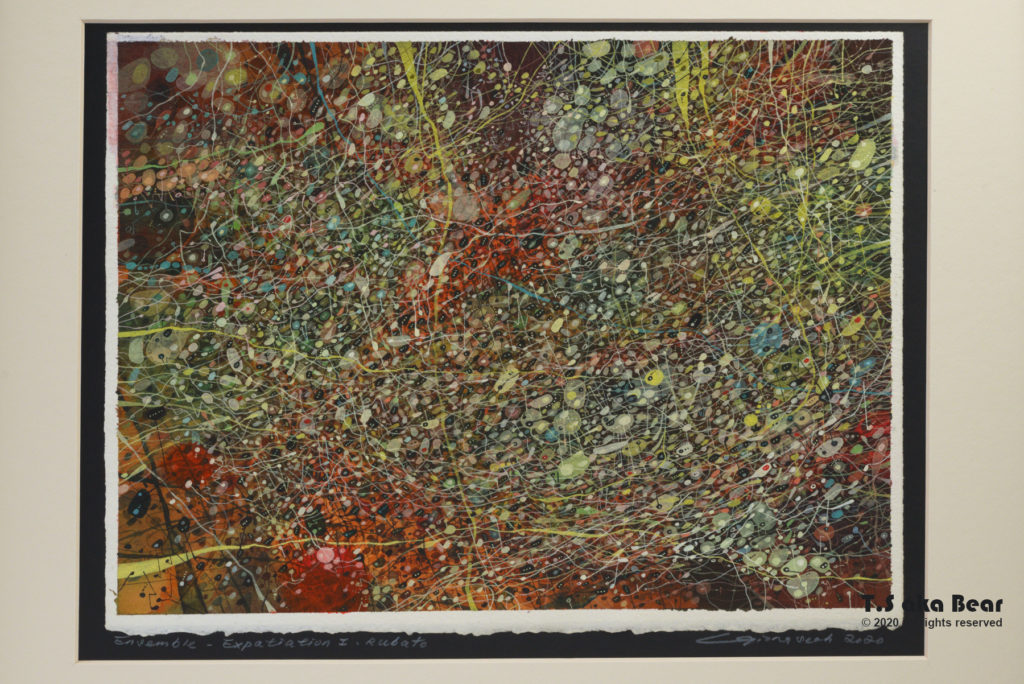 Reference :
Watercolour on Saunders Waterford watercolor paper (300 gsm) , mounted on acid-free black paper.
Dimensions : 275 mm x 370 mm
Year : 2020
Price : Contact me for the details.