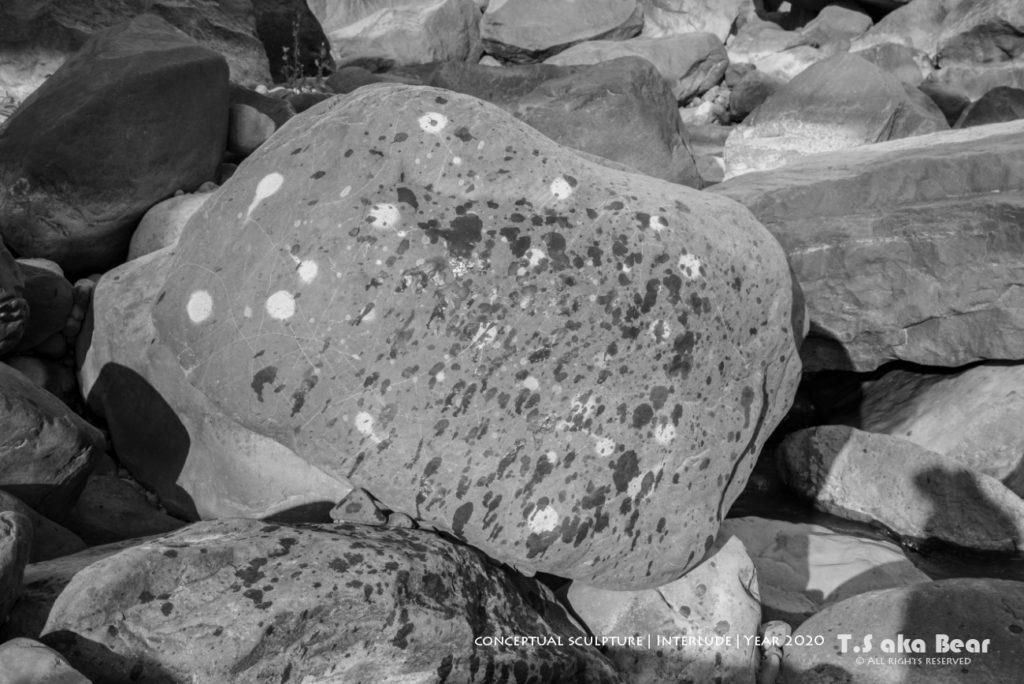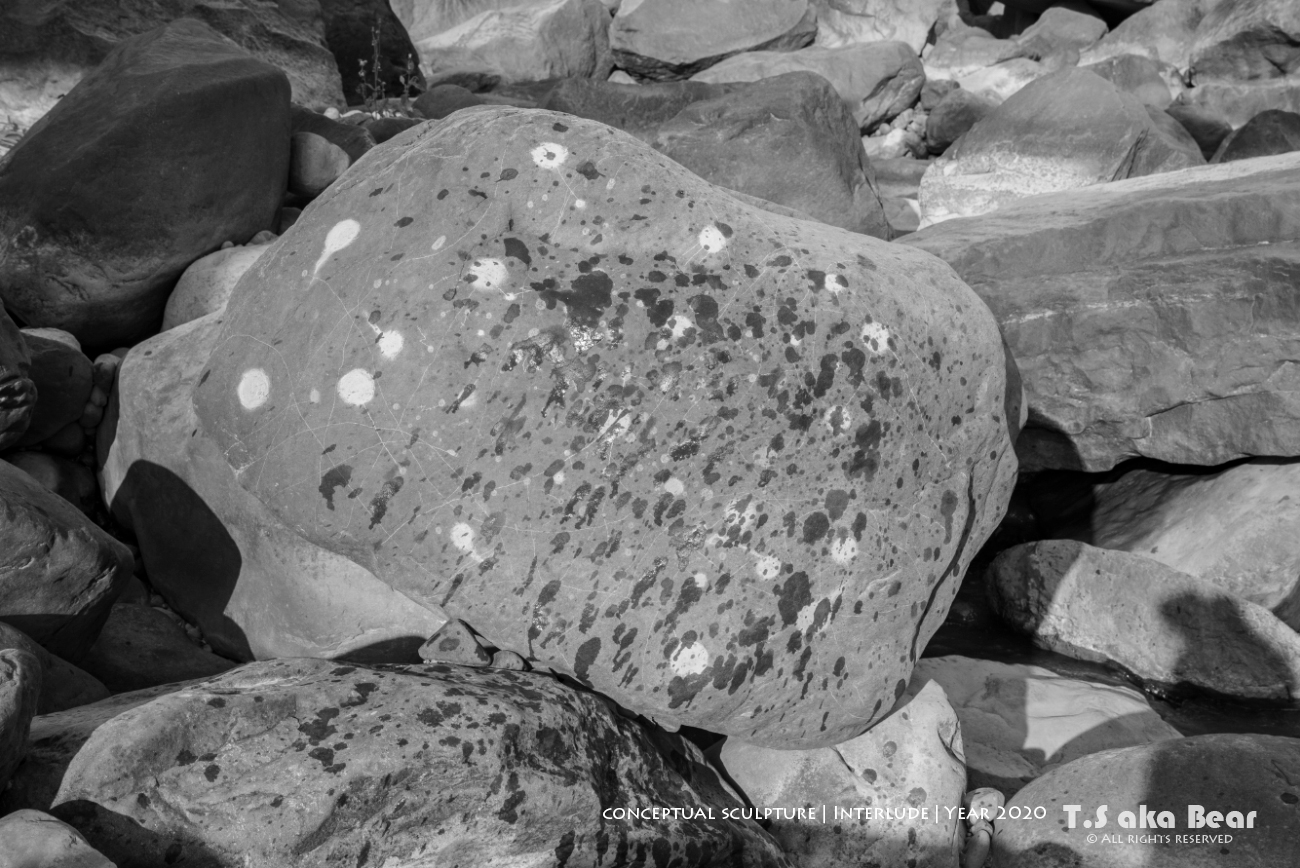 Conceptual Sculpture
Interlude
So is every spectacle roving over my mind as my hands engraves, its rhythm recapitulates to weave multiple traces that witnessed time and space were coming into resonance, and, commingled.
What sustained, were those fugacious tinctures drifting slowly downwards, and inlaid in my mind.
A recollection that riffled with an irregular crescendo, and diminuendo.
What was, there is.
Imprint
Intersection
The note of vigour swayed and fluctuated along the line of demarcation, which has animated as divers elongated curves over the impalpable succeeded pulsation, and meander through the veil of sensorium. The shades of motion have congealed into varied tonalities and recites a pied ensemble of vitality with arbitrary ebbs. Contours, were gradually afloat ; in a momentary gleam of light. All is awake, for the time being ; All had been a lull to shroud in the past.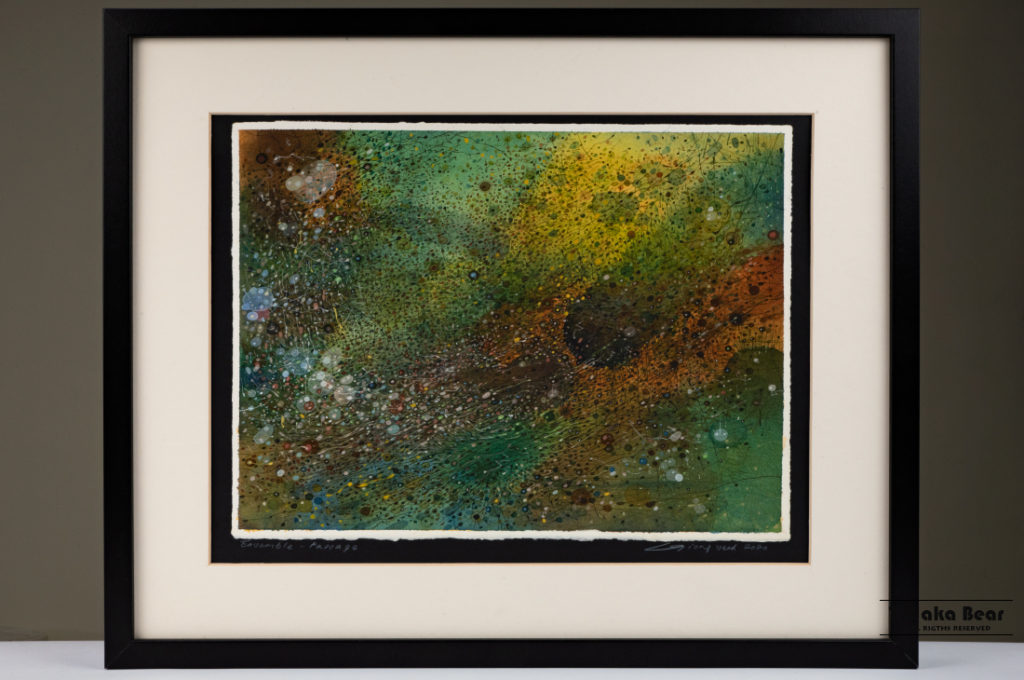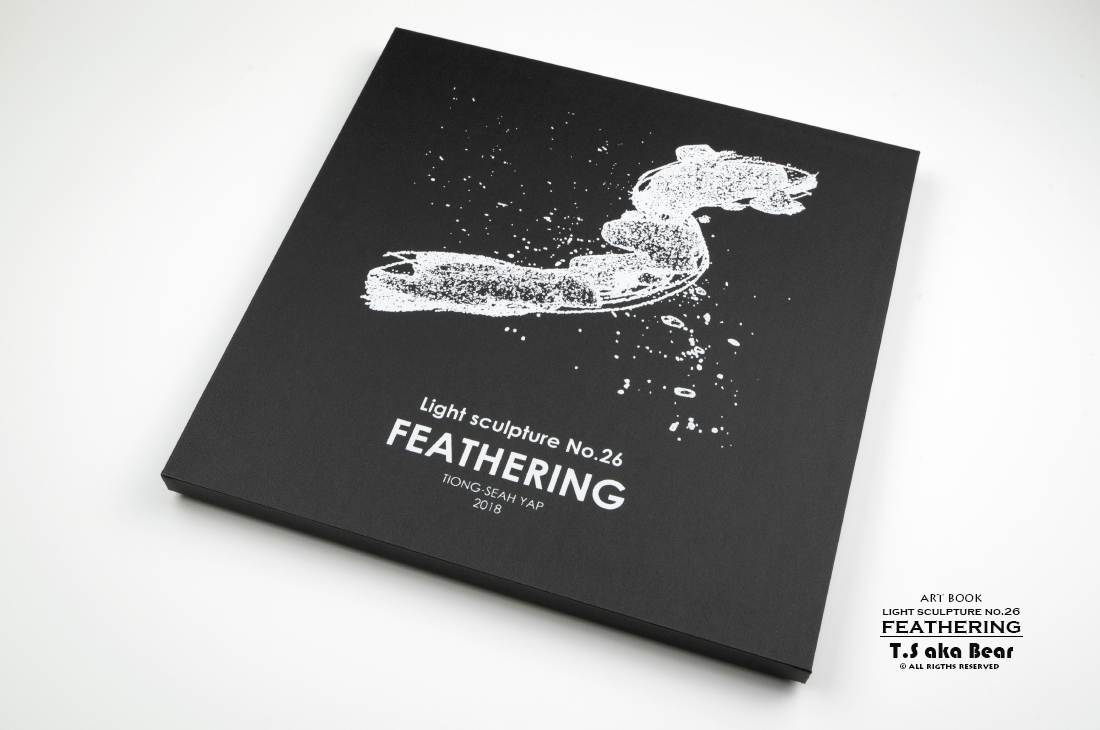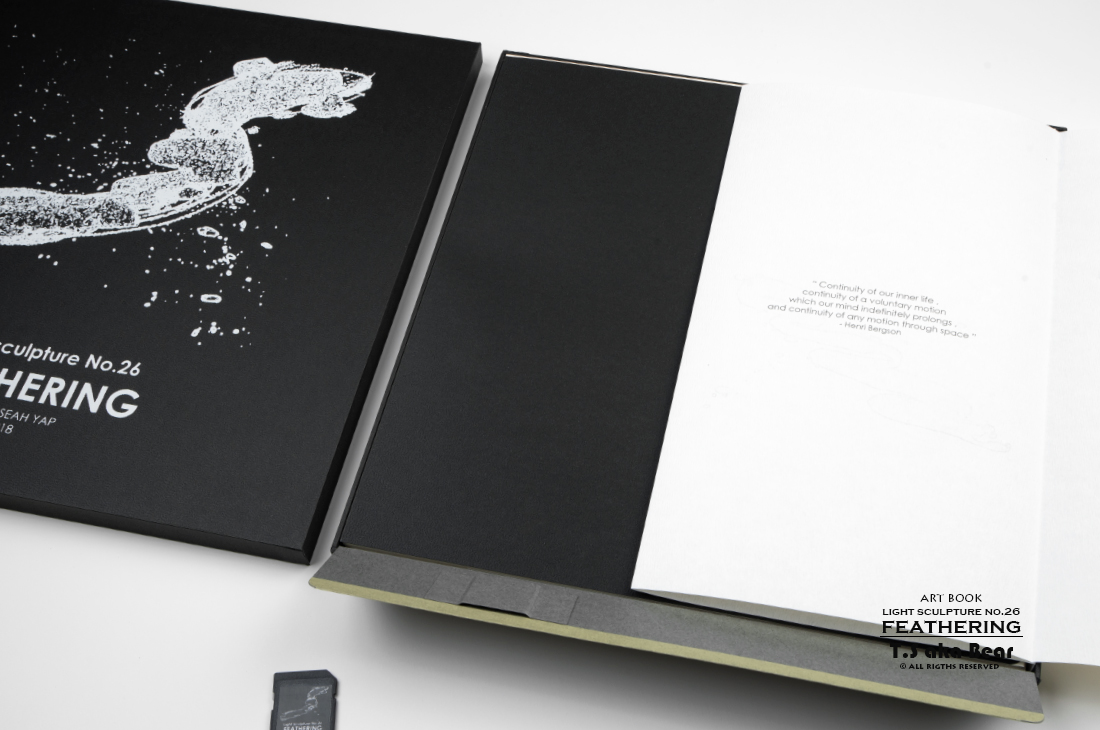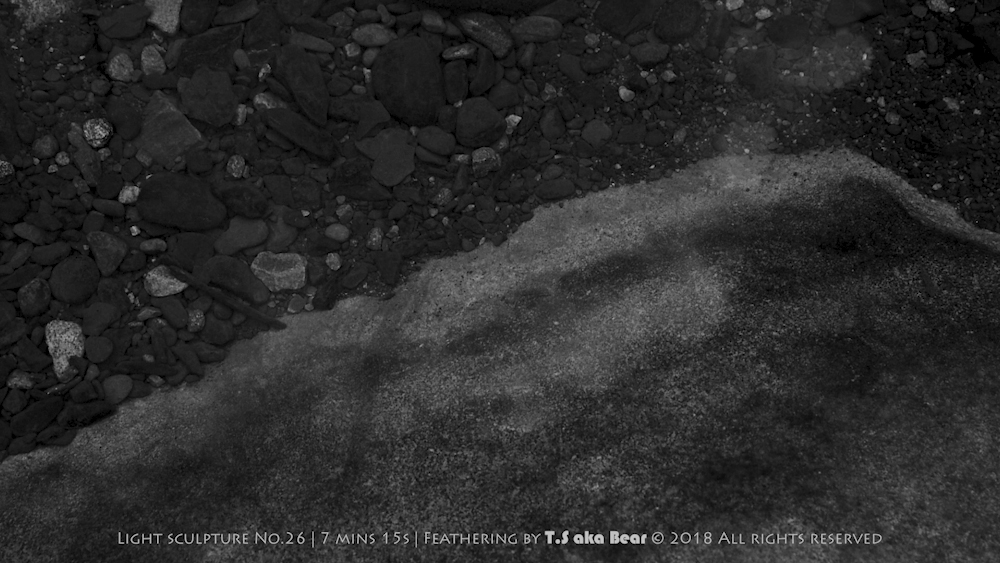 Light sculpture No.26
Feathering
" Continuity of our inner life, continuity of a voluntary motion which our mind indefinitely prolongs, and continuity of any motion through space "
– Henri Bergson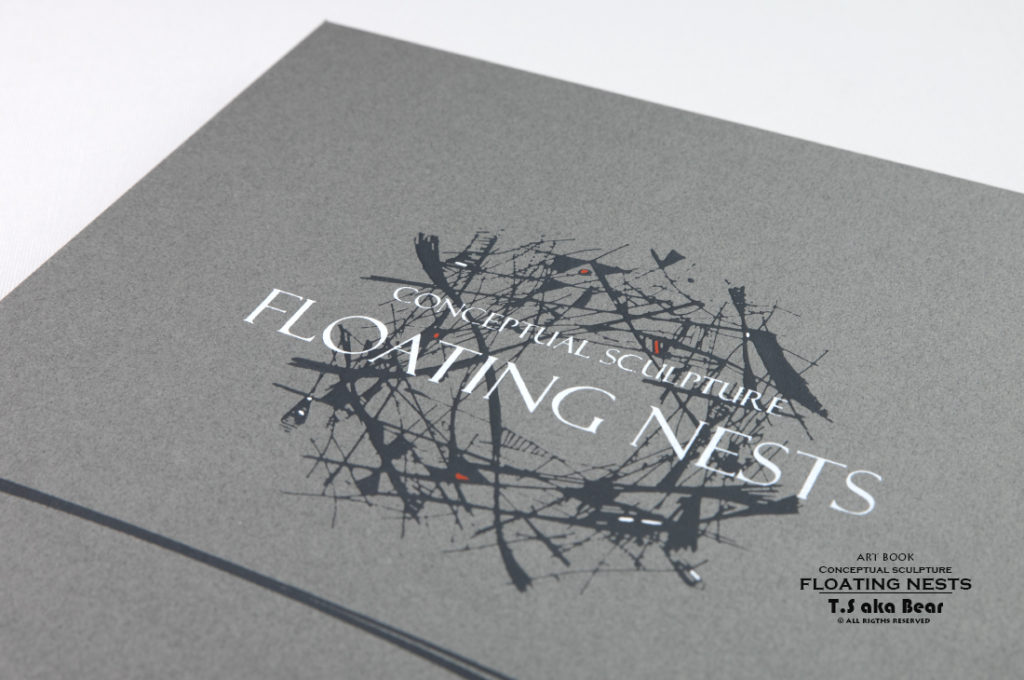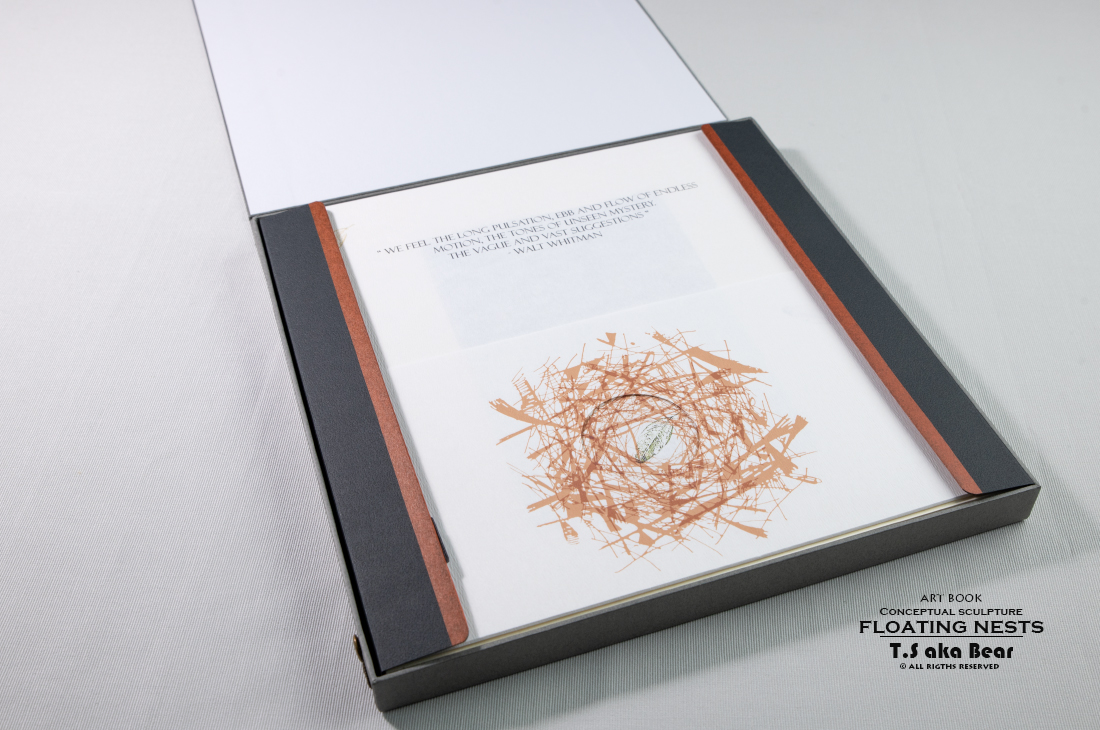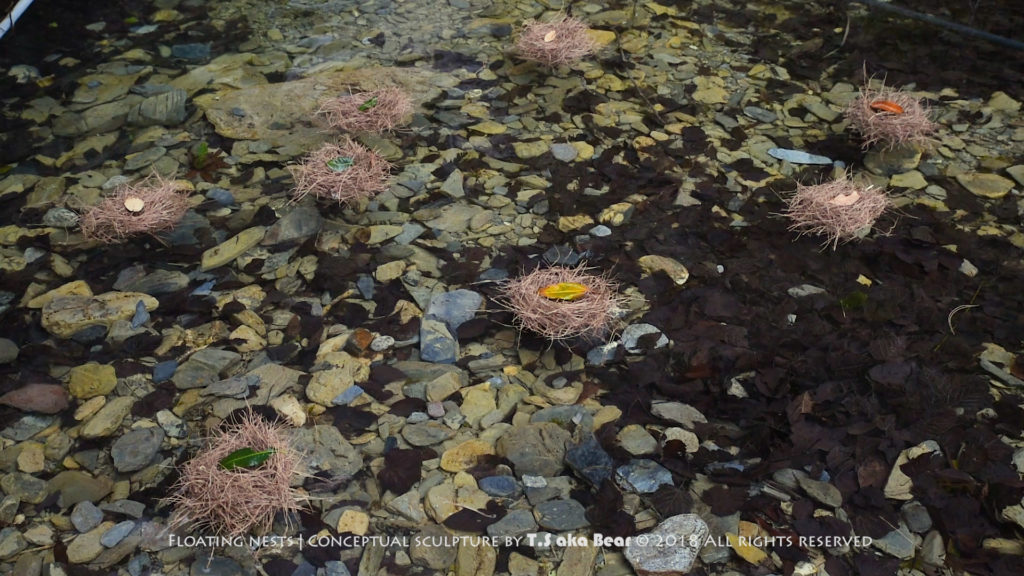 Conceptual sculpture
Floating Nests
" We feel the long pulsation, ebb and flow of endless motion, The tones of unseen mystery, The vague and vast suggestions "
– Walt Whitman