Intersection
The note of vigour swayed and fluctuated along the line of demarcation, which has animated as divers elongated curves over the impalpable succeeded pulsation, and meander through the veil of sensorium.
The shades of motion have congealed into varied tonalities and recites a pied ensemble of vitality with arbitrary ebbs.
Contours, were gradually afloat ; in a momentary gleam of light.
All is awake, for the time being ; All had been a lull to shroud in the past.
---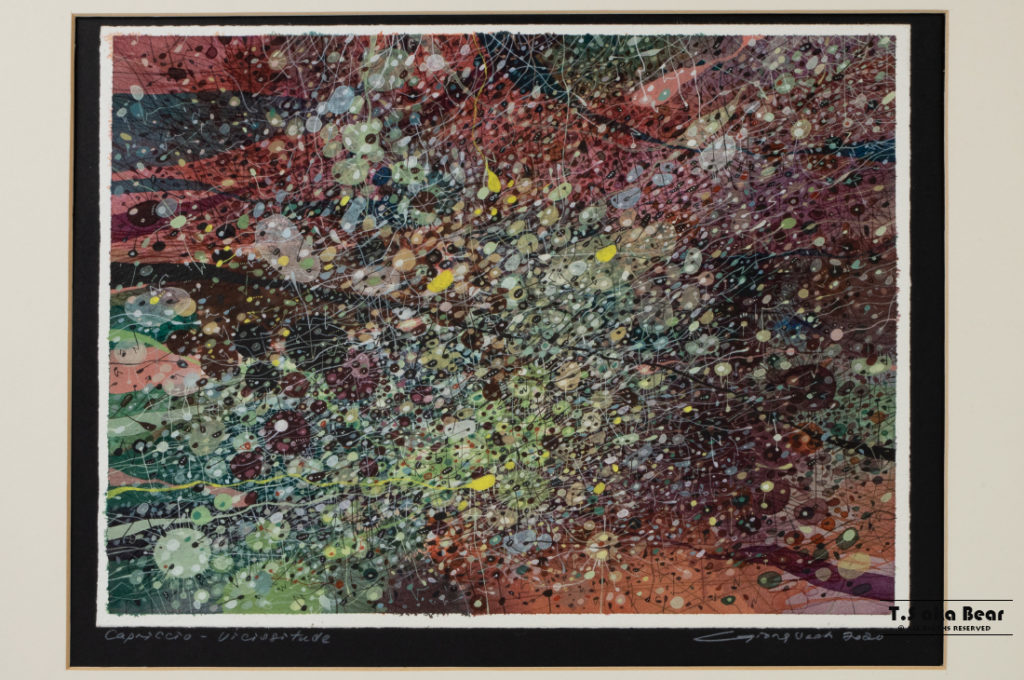 Reference :
Watercolor on ARCHES watercolor paper (300 gsm) , mounted on acid-free black paper.
Dimensions : 275 mm x 370 mm
Year : 2020
Price : Contact me for the details.